Serving Southwestern Ontario and Eastern Michigan, SouthWest Salt Supplies is a supplier of a variety of premium bagged/bulk salt, and liquid de-icers. Whether you are a snow removal company, or a hospital, church, school, nursing home, etc., and are looking for a salt/de-icer supplier, we are equipped and prepared to provide you with a variety of highly-effective and environmentally-friendly options.
MAG®– 47% Magnesium chloride concentrate in flake format. Less irritating to the skin, corrodes metal surfaces less, is safer for vegetation and concrete surfaces and is safer around animals and humans. Pound for pound it contains fewer chlorides than potassium, calcium and sodium chlorides.


Packaged Granular De-Icers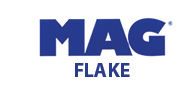 Mother Nature's Mineral De-icer that works to -15C. ProMelt Slicer is a medium
grade homogenous road salt in which each particle contains all 4 common chlorides plus over 20 trace minerals. Each granule contains the above minerals as opposed to a typical blend which is just a mixture of products. Use less, lasts longer.